West Virginia is one of the nation's most rural states with over half of their population living in rural areas. It is very sparsely populated, with 1.85 million citizens in just over 24,000 square miles. The NASA WV EPSCoR has tailored its programs to the unique configuration of the state's needs and strengths and limitations of various colleges and universities in the state in a way that seems to make the best use of the opportunity represented by NASA's vision in establishing the NASA EPSCoR program.  Our mosaic of programs covers all aspects of Science, Technology, Engineering, and Mathematics (STEM) education pipeline and research in West Virginia. Our partners in academia, high tech industry, and government are hard at work to ensure that we have a highly cost-efficient and seamless transition between our programs and those of our partners.
The lead institution for the NASA WV EPSCoR program is West Virginia University (WVU), which also houses the WVSGC. WVU Research Corporation is the fiscal agent for NASA West Virginia EPSCoR.
Download NASA WV EPSCoR Brochure
Coordination with WV EPSCoR Committee occurs through the members of the NASA WV EPSCoR Committee appointed by the chairman of the State EPSCoR Committee. These members actively participate in the deliberation of the NASA WV EPSCoR Committee and share the views of the State Committee with the other members. Their insight and deep involvement have ensured the NASA WV EPSCoR Program does not duplicate other EPSCoR efforts in the state and is in line with West Virginia's overall goals for economic, science, and technology development.
Committee members:
The NASA West Virginia EPSCoR committee members are devoted to advancing West Virginia's scientific and technological development, and promoting research activities in direct support of NASA's mission and scientific enterprises. NASA WV EPSCoR is an integral part of the mosaic of research infrastructure building programs conducted by the WV EPSCoR Committee as an umbrella organization for all EPSCoR programs in the state. Current members of the NASA WV EPSCoR Committee are listed below:
| | |
| --- | --- |
| Columbus Technologies and Services, Inc.  | |
Mina Samii, Ph.D.
Executive Vice President of Aerospace
Columbus Technologies and Services, Inc.
Phone: (240) 401-3536
Email: msamii@columbususa.com
Dean of the College of Science and Technology
328 HHH/ 302 ET
1201 Locust Avenue
Fairmont, West Virginia, 26554
O:  (304) 367-4363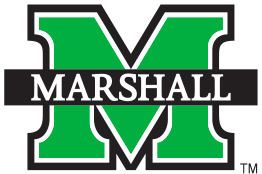 Marshall University
www.marshall.edu
John M. Maher, Ph.D.
Vice President for Research, Marshall University
Arthur Weisberg Family Applied Engineering Complex, Fourth Floor
1 John Marshall Drive
Huntington, WV  25755
Phone: (304) 697-2770
Email: maherj@marshall.edu